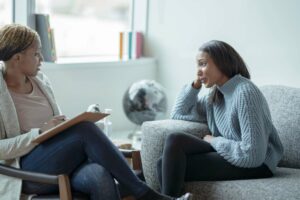 A life coach is a professional who helps individuals gain insight into their values, define what they want and need, and achieve their goals to improve their overall quality of life. There are many different types of life coaches. Some coaches, like myself have backgrounds in psychology, counseling, or personal development, and use a variety of evidence-based tools and techniques to help their clients reach their desired outcomes.
Life coaches often work with clients on a one-on-one and group basis, either in person or online. My services are entirely online, though I have locations in the US in Vermont and in the UK in London. During life coaching sessions, the coach will help the client clarify their values, identify their goals and create a specific plan to achieve them. This usually involves defining specific action steps to reach goals and creating a timeline for achieving each step. Of course, the path to change is always filled with some challenges. Identifying and making a plan to cope with those inevitable obstacles is an important part of the coaching process.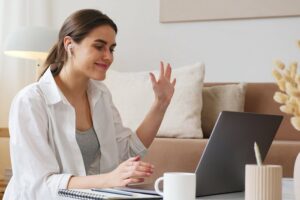 Life coaches also provide support and challenges as their clients work to achieve their goals. This may involve providing feedback, encouraging you to stay on track, and exploring the best strategies and techniques to help you build on your strengths and to overcome challenges. You and your coach might explore goal-setting ideas, time-management strategies, and techniques to help you stay focused and motivated. 
Every coach has their own style and approach. I pride myself in using research- and evidence-based coaching strategies with my clients while drawing on my training in positive psychology. While discussing challenges is important, the main focus is building on the client's many strengths and successes. If this sounds like something that would fit you well, don't hesitate to contact me!
Some life coaches also offer webinars targeting specific areas of interest clients may have, like my on-demand, online webinar: College Uncovered: 10 Things Moms Need to Know about College Life which shines a light behind the scenes of campus life helping moms to understand the rarely discussed challenges their children will face. It is filled with tips and strategies for moms. It also comes with a toolkit that you can customize with the resources you need to be prepared to help your child when they need you!