Health and Wellness for Women and Mothers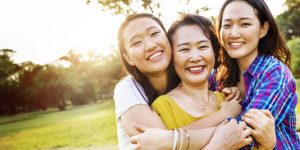 Women and mothers are notorious for meeting the needs of everyone around them while neglecting to care for themselves. Health and wellness for women and mothers can feel nearly impossible. You are so busy! Sometimes you are just too tired to do anything for yourself and often, you just don't have the time. If you are anything like me, sometimes you just completely forget to do the things you have committed to doing for your own wellness.  
Setting small and achievable goals goes a long way in creating real change in your life. Gain insight into what you need and make a clear plan. Define your path for wellness and get there! You can enhance your overall sense of health and wellness with research-driven strategies from positive psychology consistent with the standards of the National Board for Health and Wellness Coaching. With IGNITE, you can:
learn effective stress management tools,

experience heightened well-being, and

improve your physical fitness.