Carrying the Mental Load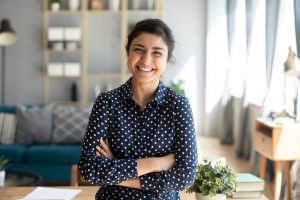 You are driven, creative and ambitious. You're also constantly carrying the mental load. Your ideas have value. Despite this, you sometimes feel you've lost your voice or your sense of purpose as you move through the world, constantly responding to what is asked of you. Knowingly or unknowingly, it can be easy to adhere to the gender roles and expectations that are prescribed for you by others. The messages are covert and insidious. They are all around us, but invisible, like the air we breathe. "Be nice." "Attend to others." "Think ahead, and plan for every possible contingency." (This is my personal specialty.) When you do take a break, you are still working in your head, planning, organizing, writing lists. You are the cruise director making sure that everyone has what they need. You are constantly carrying the mental load.
As you do this day in and day out, it can be easy to feel tired and defeated. You deserve your seat at the table. With IGNITE, you can learn to:
gain insight into the norms you are adhering to,

make more intentional choices,

achieve balance, and 

be the woman YOU want to be.