If you're struggling with low self-esteem and a lack of confidence, you may be wondering if a life coach might help you. The answer is a resounding YES!
A life coach is a professional who helps clients define and achieve their goals. This can include anything from helping you improve your own health and wellness or helping support your kids in their own endeavors, like going off to college! No matter the topic, life coaching can absolutely help you build confidence in yourself and in your ability to reach your goals. A life coach can also help you build a 'menu' of tools you can use to develop a more positive self-image and believe in yourself in any aspect of your life! Here are just a few ways a life coach can help you build confidence. With a life coach, you can: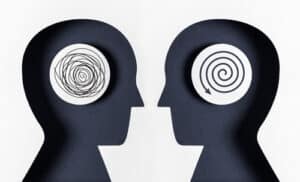 Identify, challenge, and reduce negative self-talk as you focus on your many strengths and accomplishments on your way to reaching your goals. Research shows that

focusing on the positive

is actually far more constructive to help you be effective in your life. However, it's also perfectly normal to think negatively sometimes. We all have negative thoughts that hold us back. A life coach can help you identify these thoughts and challenge them, so you can begin to build on your strengths!

Set achievable goals. Confidence comes from achieving goals, and a life coach can help you here! A coach can help you set realistic and achievable goals that will give you a sense of accomplishment and boost your confidence.

Develop a

support system

to help challenge and support you. This can build your confidence! A life coach can help you identify the people in your life who can provide you with the encouragement and support you need to grow and develop.

Practice

self-care

. Feeling calm and comfortable can also help you feel more capable and confident when things are challenging. A life coach can help you develop a self-care routine that will help you feel more relaxed, positive, and confident. This can include activities like exercise,

meditation

, and spending time with loved ones.
A life coach can be a valuable resource for anyone looking to build confidence. With the right tools and support, you can develop the confidence you need to achieve your goals and live the life you want to live! So, what are you waiting for? Reach out today!