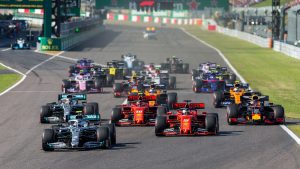 I'm fortunate to have both of my adult children home for some time with me this summer. Somehow, they both came back as Formula One fans. I never saw that coming! Then again, I never predicted my oldest daughter's love affair with horses, nor did I imagine myself becoming a rugby mom to my youngest. While I wasn't very interested in watching or learning about racing, I am always interested in my kids' interests, which means I'm always up for trying new things with them.
We started watching Netflix's Drive to Survive documentary series about F1 racing, and I was immediately hooked. Talk about needing to regulate thought and action under incredible pressure! And some(/most) of these drivers are just kids!! One particular storyline that caught my attention was that of Pierre Gasly at Red Bull Racing Honda. With a net worth of over $2 million, the 25-year-old Frenchman has been karting for the better half of his life.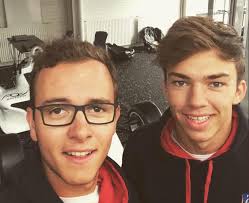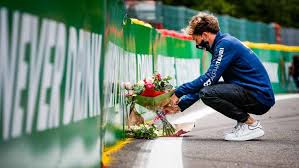 Gasly achieved his dream of becoming a Formula 1 driver, but he kept falling short of his own goals and of his team's expectations. He was eventually demoted to Red Bull's 'B Team' (formerly Toro Rosso, now AlphaTauri). The demotion was announced in 2019 just before a big race in Belgium. Gasly's dear childhood friend and a Formula 2 driver, Anthoine Hubert, passed away in a tragic racing accident on the very same track that same weekend.
In hours, Gasly lost both his childhood dream and his childhood friend.
When Gasly was demoted, I didn't think we would hear from him again. I thought he would permanently fade into the background of his sport. Instead, his post-demotion performance has improved dramatically. Just several weeks after the year anniversary of his demotion and his friend's death, Gasly shocked the racing world and won the F1 Italian Grand Prix, and in a 'B Team' car. To see him WIN — in a mid-level car with fewer team resources than his competitors — was incredibly inspiring. Somehow, he took the opportunity before him and held himself accountable to do his very best.
How did Gasly win? Only he knows, but I have some guesses. I think it's likely that he took all of the pain — of being demoted, of learning that your team no longer believes in you, and of losing a roommate and friend — and somehow transformed it. I think he reconnected with the truth about who he was at the core of his being.
He talked about his love of both his friend and racing. It was clear that he was grateful that he had the opportunity to continue to race. Red Bull may have given up on him, but ultimately, he did not give up on himself. I imagine he sharpened his mental skills to the very best of his ability. I bet this included analyzing BOTH the quality of his racing technique AND the quality of his thought. He likely very clearly defined his obstacles and the impact they had on his thoughts, emotions, and performance. Parts of the track were certainly harder than others — he would have analyzed this carefully. Maybe he realized, "When I get to that part of the track, I get more anxious because there's a higher risk of a crash. Then I breathe more shallowly. I start thinking, 'I'm incompetent.'" But Gasly wouldn't have focused on the obstacle. He would have focused on what TO DO in very specific, small ways. I bet he set clear, achievable goals for change both on the track and in his head.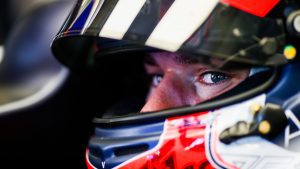 Of course, I have no real idea what went on in Gasly's mind. But I have worked with many people who've suffered similar types of losses, and I have learned a lot from these people. I imagine that because Gasly still had the opportunity to race, he chose to honor the memory of his dear friend by making the most of the fact that he was still on that track.
I think this is something all of us should do as much as possible: push ourselves to be the best we can be while also being grateful for what we have. I believe that those of us who have the potential and opportunity to improve the quality of our thought — to be a better version of ourselves, to contribute more — have a responsibility to do so. I think that is exactly what Pierre Gasly did, and I for one am now a fan of Gasly and of Formula One!