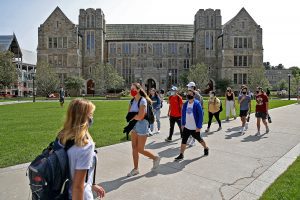 This is an open letter to moms of college students. There are so many wonderful things about college life. Those things are not hard for moms to learn about. They are blatantly advertised and marketed. The behind-the-scenes of college life are most definitely not advertised. 
By the time I sent my first big kid off to school, I had worked extensively in the university setting. I had supervised college counseling centers and taught undergraduates. I had managed residential programs, and I had provided mental skills training and team culture workshops for collegiate student-athletes. I had taught self-defense to female college students and provided counseling and coaching to countless college students, student-athletes, and moms. (You can read more about my background here!) 
I was all too familiar with what goes on behind the scenes. I had seen the good, the bad, and the ugly. I was privy to the secrets, the politics, the cover-ups, and the truths that admissions offices cannot and do not advertise. I had years of professional experience, and I did research about my children's schools. I knew what to expect – or so I thought.

Within the first few weeks of my first kid being away, I found myself dealing with that dreaded phone call in the middle of the night. My big kid and their brand new friends witnessed a very disturbing and serious incident. They took all the right steps. They tried to get help. While I was very upset and worried, I was confident that the school would respond well. I knew the road would be rough, but I also knew the school would both protect and care for the students. I was completely confident that my child and their friends would get the support and help they needed. In fact, over speakerphone at 1:00 am, I assured them they would. I literally promised them. It turns out that I could not have been more wrong. 
What was my mistake? I believed what had been sold to us. I should have known better. Despite my shock, I was prepared to help my child, and that made all the difference. 
Over the years, I experienced a wide range of emotions as my kids were in college. I felt pure joy as I watched them soar in their new lives. There were so many wonderful experiences. I felt (and still feel) profoundly grateful for the amazing faculty and advisers who continue to support them even after they've both graduated. I worried about them as they struggled with the developmentally appropriate, yet still tough, challenges that helped them grow. Sprinkled in, there were a few terrifying situations as well. That is the truth. 
We can't protect our kids from the bad stuff, but we can be prepared to help when it hits. I have seen it over and over again. Moms who are prepared can respond immediately rather than scrambling at the last minute to think of what to do, where to go, and how to get help. Prepared moms already know what to do, and they can act when they're needed.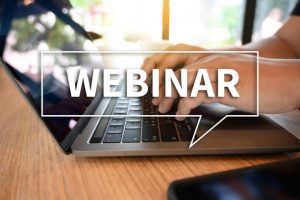 If you want to learn more about how you can help your college kid, I invite you to attend my upcoming on-demand webinar "College Uncovered: 10 Things Moms Need to Know About College Life". Registration opens July 29th! This program shines a spotlight on the behind-the-scenes of college life. It's based on evidence, professional experience, and mom experience, and it will help moms think about how to prepare for the tough times because for most moms, there will be tough times.
If you're a mom who WANTS to know the truth, this workshop might be a good fit. Moms who believe that knowledge is power. Moms who want to be prepared. Moms who want to hear from another mom with years of professional experience and who will tell you the truth.
What can you expect? I will share the stand-out experience that made me realize that I needed to develop this webinar. I will share common myths about college life and help you discover the truth by sharing real-life examples and evidence, as well as a list of conversations to consider having with your big kid. Participants will also receive a follow-up email with the "College Uncovered Toolkit" that includes: 
 A "Mom Cheat Sheet" to help you develop your own plan specific to your child's needs and the college they are attending.

A "Resource List" including webinar references and sources for further information.