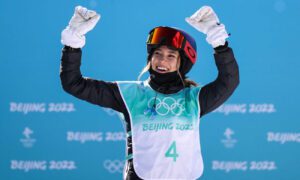 I love watching the Olympics. Every single performance is filled with excitement. They are all incredible. While I love watching the athletes compete, the thing that I find most interesting is learning about the athletes themselves and how they think. The Olympic mindset is one of the main reasons I find the whole event to be truly inspirational. They've accomplished the impossible, and they have the mindset necessary to do so.
When I watch Olympians before they compete, I always see the same thing. Intense focus and concentration to prime the brain, some sort of stre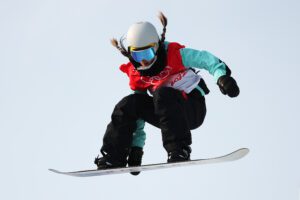 tching or movement to prime the body, and big smiles. I expect to see the first two things, but I'm always surprised by the pre-performance smiles. I cannot imagine smiling before performing in front of millions of people for just a few minutes after training for years. It really goes to show the importance of focusing on the joy of the experience. There's also research showing that even putting on a fake smile will help you feel happier!
Coping with failure has been a large focus of my work, and I've been honored to speak with Men's Health Magazine on the issue. The way these athletes cope with failure fascinates me. I hate watching them fail, of course, but I'm always eager to learn about how they think and to watch what they do next.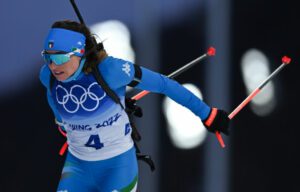 I'm particularly amazed at how, when Olympians do fail, they cope with all of the crushing emotions in front of the whole world. I'm no Olympian, but when I have struggled in my life, I have certainly been pushed to look on the bright side of things when I am just trying to grasp the pain I feel in the moment. I can't imagine how much more intense that feeling is for public figures. As we learned from Simone Biles during the summer Olympics, we expect elite athletes to be superhuman.
Toxic positivity takes a huge toll on our mental health. Everybody experiences a wide range of emotions. There is absolutely nothing healthy about denying, repressing, or ignoring the bad stuff. Pretending that everything is sunshine and roses does nobody any good. But, of course, focusing on the negative over and over and over also doesn't do much to help you.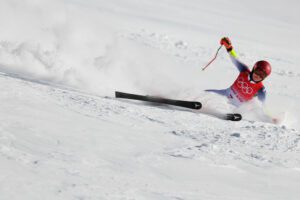 The most inspirational Olympic moment for me by far was reading this tweet by Mikaela Shiffrin. (One might accuse me of being biased since Shiffrin attended the Burke Mountain Academy, which is close to where I live!) It is true that "the girl who can fail can also fly." Somehow, Shiffrin seems to have found a balance between being honest about her pain while maintaining a focus on her many outstanding strengths. And when she was reflecting on failure her comment was "only let it beat you down for a little bit, and then you stand up and throw a few punches back." 
This reminds me that failure is inevitable and we all both fail and succeed throughout our lives. We experience deep pain and pure joy. It is true of all of us. And if Mikaela can punch back, we can too.