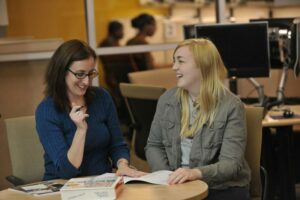 As someone who has been in the career coaching industry for over thirty years, I can confidently say that career coaching really works for most people! I have experienced it countless times as a coach, and I have also experienced it as a client too! But, like any form of coaching, it is not a one-size-fits-all solution and its effectiveness of it depends on several factors.
It's important to start by saying that career coaching, even when it works, is not always a quick fix. Sometimes clients have clear and specific issues that can be resolved quickly. In these cases, clients can benefit from laser coaching which is very focused, short-term, intensive coaching targeting specific goals. Sometimes, things take a little longer! Either way, coaching is a process that requires dedication and commitment from both the coach and you, as the client. You must be willing to put in the effort to make the necessary changes in your career.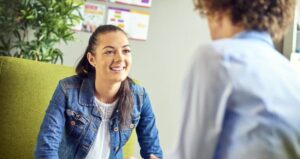 Before you start the process, it's crucial that you look for a career coach who fits both your coaching needs and your personality. There are many factors to consider when deciding on a coach – there are so many out there! (Check out The Best Way to Hire a Life Coach for more detail about what to consider when hiring a coach). It's important to have at least a quick chat with your prospective new career coach before you commit to anything. That's why I offer a free consultation so you can ask questions before deciding if you want to work with me. It's important that you walk into the career coaching process confident that you and your coach are a good fit. This will allow you to build a trusting relationship with open and honest communication. With these key ingredients in place, your coach can help you effectively identify your goals and action steps. You will probably also explore the challenges you might face. From there, you can develop a specific plan for your success!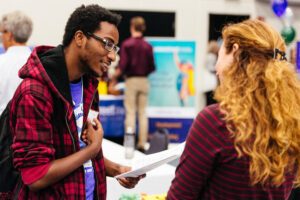 Another factor in the effectiveness of career coaching is the coach's level of experience and the extent of their expertise. Consider what your coach brings to the table! You might want a coach with high-level certifications, like credentialing from the International Coaching Federation. You might consider looking for a career coach who specializes in a particular area (such as coaching women), field, or sector.
Your willingness to take action and implement the strategies and tools you identify throughout the coaching process is absolutely crucial for the success of your career coaching. It is not enough to simply talk about your goals and challenges endlessly; you must be willing to take the necessary steps to make changes in your career. And remember, change is uncomfortable but a normal part of the process! 
Career coaching can be highly effective for individuals who are looking to make a career change, build some new skills, and/or advance in their current field. It is often not a quick fix, but rather a process that requires dedication and commitment from both the coach and the client. With the right type of coach and your willingness to take action, career coaching can help you achieve your career goals and find fulfillment in your work!