Dear Moms,
My first-generation identity fuels everything that I do. There are many unknowns that come with exploring higher education, but I wouldn't have the honor of being a first-generation student without my mom. All her sacrifices have led me to this point. And, in the future, I plan on giving her the world with my degree. By sharing my experiences, I'm lending out a hand full of compassion in hopes it will help you on your journeys, too.
Warmest of wishes, Melanie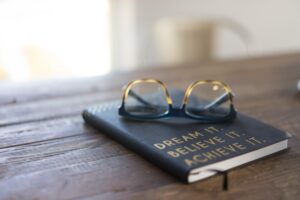 It was a typical start to my Monday morning. My professor and I were both busy – he was happily setting up his PowerPoint presentation on naturalist literature, and I was prepping my notes for the day. The other girl's voice echoed in the lecture hall as she spoke on the phone. Her class schedule was a mess, and her academic advisor was no help. On the other end, her mother offered her advice on picking her classes and talking to her advisor.
I let out a sigh. Even though I already had my schedule finalized, I couldn't help but think how nice it would've been to have these conversations with my mom, and talk with her about classes and dorm life and everything in between. Unfortunately, it can be hard when you're one of the first in your family to go to college.
As a first-generation Latina, I made the tough choice to go to college miles away from home. I miss my mom all the time, but I always say to myself, "My degree is her degree". That's what keeps me going. Even though my mom and I don't talk about academia, sharing snippets of my day with her has paved the way for great conversations. As a bonus, I have a lot of first-generation friends, and we've talked about some of our shared struggles. Here are common things that my friends and I have experienced:
The Pandemic
A study conducted by the American Academy of Pediatrics shows that more than half of low-income Hispanic families faced job loss at the onset of the pandemic. My family was part of that statistic. If the pandemic has taught me anything, it's that finances are more pressing than ever. These are unprecedented times, and in my eyes, stability isn't a given. I'll do whatever it takes to build a career and future for my family, even if I barely see them while I pursue my degree.
During my freshman year, I studied remotely in my home state for the spring semester. I juggled college papers and waitressing, and even though I was home, my mom still didn't see much of me. College is a blessing for me but an even bigger responsibility, especially during the pandemic. Prioritizing my studies and work didn't leave much time to spend with my mom. Largely because of COVID-19, I direct the bulk of my energy to my family, even though I can't be with them. In my world, family time is a luxury.
"The Golden Ticket"
Although college is a great opportunity to support my family in the future, it's not a walk in the park. Assistant professor and author of The Privileged Poor, Dr. Anthony Jack reveals that first-generation, low-income students like me are part of the doubly disadvantaged. Coming from a public high school, I had no idea what office hours were, much less that it was an expectation. There's a hidden rule book to navigate college – it's not just about grades. My freshman year was a complete culture shock, but it was one that I kept to myself. Even when I was struggling, I didn't tell my mother because I didn't want her to worry. It was my burden to bear.
When I first started college, I didn't realize that I would face other hurdles after I took care of the finances. One of my first shocks was feeling like an outsider on campus. It later occurred to me that the institution I attend has a blend of first-generation students. I have come across first-generation, low-income students from college preparatory schools or private schools on scholarships. Anxiety consumed my entire being as I entered the realm of seminars and discussions, but when I looked over at my first-generation peers, I was surprised to see how confident they were. I later learned that they already understood the classroom culture from their high schools. And I felt more lost than ever. However, I didn't want my mom to know that my saving grace was also the source of my anxiety. I didn't want her to feel uneasy about the challenges I was facing.
The Pressure
One study that examined first-generation community college students in Nevada shows that many of these students attribute their achievements or failures to themselves. Whether it be grit or lack thereof, I share those same sentiments when it comes to my successes and losses. In my college journey, I have placed a ton of pressure on myself to give school my all. This expectation to deliver certain results did not stem from my mom or family. I impose those standards on myself. In other words, I not only want to survive college but thrive in it.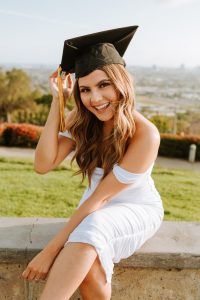 During my sophomore year, I had the great opportunity to be on the executive board of my college's QuestBridge chapter. My chapter went through a revival to support over 125 members across campus, and I wanted to make the change I wish I'd seen as a freshman. Unfortunately, I placed so much pressure on myself to execute plans for my first-generation community that I neglected my own needs. Suffocating from burnout, I still didn't feel that I was doing enough. Supporting a big organization and doing it well was an expectation I placed on myself. Even now, I'm still learning to ease the first-generation pressure off my shoulders.
The Transition
I consider myself part of this weird in-between: not quite child and not quite adult. It's this transitional stage in life where I'm slowly but surely becoming independent. It's tough – with a twist. In college, I'm bombarded with the next big steps: internships, interviews, theses, and anything else that prepares me for my first job directly after undergrad. In other words, my plate is not the same as my mom's when she was my age. Adding salt to the wound, I seem like a completely different person. I'm not the little girl she would sneak candy to when nobody was watching or even my nerdy high school self. I'm her college kid now. I have different responsibilities and motivations now that I'm older. However, that doesn't mean I'm not her daughter anymore.
Relational turbulence theory suggests that emotions and conflicts are intensified in the transitional stage of relationships, including parent-child relationships. I can attest to these upheavals as I fit into my own autonomy as a college student. When I traveled to my New England campus, my mom told me that I was brave. It's not that I'm fearless – financially, it was more sensible to fly out by myself. I could tell that she was worried sick because, well, who wouldn't be? When she nagged me to be careful, and I shrugged off my annoyance, I realized it wasn't all because of the dangers along the way. It was because of my newfound independence. It was because I was growing up – and she wasn't there to see it all.
The most important thing I have learned from my college journey so far is that higher education is a process for both first-generation kids and moms. It's challenging and sometimes even harder to talk about. There's a language barrier to understanding the first-generation experience, but in my opinion, it's better to use that language instead of burying it. 
Moms, I understand how college seems like uncharted territory. Personally, I believe even small conversations about college make all the difference. Some great talking points include cultural expectations, imposter syndrome, and all your child's firsts in college. On top of that, navigating conversations with your child is just as important as the topics at hand. To all the moms of first-generation kids, I encourage you to ask your child questions and join their world. You're a trailblazer, too! 
Author's Statement: Melanie is an undergraduate student majoring in English and is interested in women's health and domestic violence advocacy. The strong women in her life motivated her to dream big and to use her voice to inspire change.